Provocation for Day 1: Designing for Justice
Posted in 2021 Provocation | Tagged Design, designing for equity
Dr. Isis Artze-Vega gave the provocation for this year's institute, she emphasized the need for urgency, concreteness, and depth in the work of designing for justice.
---
Provocation overview

The 2021 Institute opened with an inspirational provocation from Dr. Isis Artze-Vega on the imperative for attending to the Institute's first design principle, in Designing for Justice: Connecting Equity to Innovation and emphasizing the importance of urgency, concreteness, and depth, to genuine partnership, humility and curiosity, and race-consciousness. She introduced the audience to many of the Institute's foundational themes and Dr. Artze-Vega shared five hopes:
Bring the same spirit of urgency, of possibility, and of care to your equity work with which you responded to the pandemic
Aim for depth and concreteness in your equity problem, challenge, or opportunity
Engage in this work in genuine partnership with faculty
Approach your equity efforts with humility and curiosity
Lean in to identity and race-consciousness
The provocation was often done in very personal terms, as Dr. Artze-Vega drew on her personal experiences at her own institution, Valencia College.
The importance of engaging faculty was discussed, with some mentioning that this engagement can result in strains on faculty time, with others mentioning the positive impact that faculty engagement would have on the student experience.
---
Olou, I. (2021). Mediocre: The dangerous legacy of white male america. SEAL.
Oluo, I. (2020). So you want to talk about race. Seal Press.
---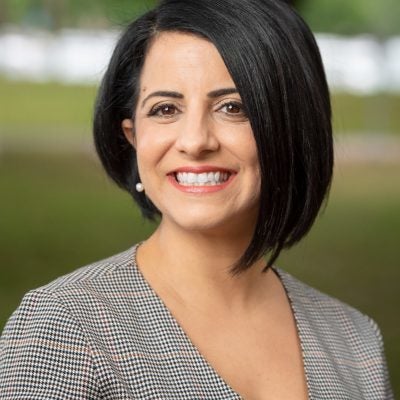 About Dr. Isis Artze-Vega
Isis Artze-Vega, Ed.D. serves as Vice President for Academic Affairs at Valencia College in Central Florida, long regarded one of the nation's most innovative community colleges, serving more than 70,000 students each year, and a recently designated Hispanic-Serving Institution. She provides strategic leadership for the areas of curriculum, assessment, faculty development, distance learning, career and workforce education, and partnerships for educational equity. Prior to joining Valencia, Isis served as Assistant Vice President for Teaching and Learning at Florida International University. There, she provided leadership for such university-wide initiatives as a multi-year gateway course project, a hybrid course initiative, and the comprehensive redesign of teaching evaluation. Prior to joining FIU, Isis taught English Composition and Enrollment Management at the University of Miami. She earned a Bachelor of Arts in English and French from Duke University, a Master of Arts in Literature from the University of Miami, and a Doctorate of Education in Higher Education Leadership from the University of Miami. Isis is an active member of the national educational development community, currently serving on the board of the Professional and Organizational Development (POD) Network. Most importantly, she is the proud wife of visual artist Sinuhe Vega; the proud mami of Kamilah, 13, and Delilah, 11; and forever indebted to extraordinary parents, Mayra and Elias. Her work is fueled by a commitment to equity and justice, implemented through love and service. (new window)Channel Outrage and Disillusionment Into Action (new window)